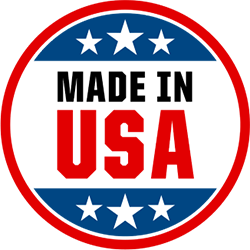 ABOUT THE BOOT
The Belleville 590 U.S. Marine Corps Certified hot weather boot proudly displays the EGA emblem and is as tough as the Marines who wear it. Built on the VANGUARD® premium cushioning sole system platform with an upper made of only the finest quality full-grain cowhide leather, the 590 will provide your feet with ultimate support and comfort.
590 / USMC Hot Weather Combat Boot (EGA)
0.00
| | |
| --- | --- |
| SPECIFICATIONS | DOWNLOAD SPECS PDF |
| Color | Coyote Brown |
| Height | 8" (Standard Military Height) |
| Upper | Cattlehide Leather/Nylon |
| Midsole | Polyurethane |
| Footbed | Polyurethane |
| Outsole | VIBRAM® Sierra |
| Lining | Unlined |
| Insulation | Non-Insulated |
| Toe Protection | Soft Toe |
| Zipper | No |
| Manufacturing | Made in USA - Berry Compliant |
Share this with a Friend
< Click to open and close this function
You will be hard pressed to find a boot that functions as well. Outside of service, I utilized my pair for several years beyond. Only thing that happened was the leather stained from contracting work after. You can't mis with these guys.
I bought my last pair of Bellevilles (590s) in the summer of 2010, when I was still on active duty. I still wear that same pair now, as my daily wear. It's 2017 and they're as comfortable and solid as the day I bought them. Chuck in a new insole every year or so, and they're good to go. These are, without a doubt, the single best pair of boots I have ever owned.
This are outstanding boots with regards to comfort, breath-ability and traction on hard surfaces, ice and snow. Most probably the best ice&snow traction boots I have ever experienced!
There is a total of 7 reviews.
View all reviews