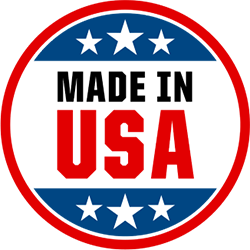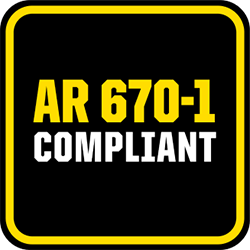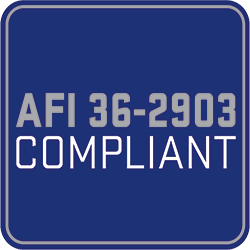 ABOUT THE BOOT
Undoubedtly our most highly recognized boot, the Iconic Belleville C390 revolutionized military footwear when it was first introduced using the VANGUARD® premium cushioning sole system. This classic boot style was constructed to have more of an athletic feel through the utilization of advancements in premium comfort technology. While more suitable for hardcore field operations where durability is essential, the C390 is all boot and continues to prove that good things are really built to last.
C390 / Hot Weather Combat Boot
0.00
| | |
| --- | --- |
| SPECIFICATIONS | DOWNLOAD SPECS PDF |
| Color | Coyote Brown |
| Height | 8" (Standard Military Height) |
| Upper | Cattlehide Leather/Nylon |
| Midsole | Polyurethane |
| Footbed | Polyurethane |
| Outsole | VIBRAM® Sierra |
| Lining | Unlined |
| Insulation | Non-Insulated |
| Toe Protection | Soft Toe |
| Zipper | No |
| Manufacturing | Made in USA - Berry Compliant |
Share this with a Friend
< Click to open and close this function
Best boot I have ever worn. I wear these boots on the farm year around. Have very little trouble in cold weather. Would recommend waterproofing them or buy a waterproof boot.
This is an AMAZING boot. Excellent quality and perfect for warmer and hot weather. Will keep your feet cool and comfortable on hot days. Very comfortable so you can be on your feet all day. Highly recommend this boot.
These boots are military boots and darn good for what they do. Mini-Mil for comfort.
Great boots! Have worn mine for a year with no complaints at all. Comfortable for long periods of time and are high quality.
seems like a nice boot, wish i had known they were steel toe. i would have rather gotten a different pair had i known. for the price i paid ill go ahead and keep them
I'm a heavy truck mechanic I wish I could get the toe repaired but I am on 2 years everyday use and they feel like new. Better get yourself a pair you will not be disappointed.
Amazing boots! These things wear like steel and are so comfortable. I have owned them for 13 years and they are still going strong. Sizing can be a little strange because this boot is massive. My running shoes are 9.5D, 9D in dress shoes and I wear these very comfortable in a 8.5D. Keep up the great work and never ever change this boot!
My first pair of boots and they deserve a rating of 10 out of 10.
great boot for hot environments
There is a total of 9 reviews.