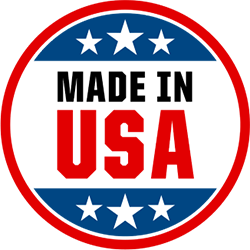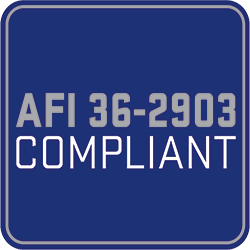 ABOUT THE BOOT
Designed with the idea that lightweight is not just a feature but a requirement, at 20 oz per half pair, the Belleville C320 is one of the lightest Berry Compliant boots on the market. This mission ready boot is built on an athletic strobel-stitch construction that combines a UL235 ULTRA-LITE® highly cushioned midsole and an exclusive VIBRAM® "Incisor" outsole to provide you with a lightweight boot that also offers stability, comfort, and confidence no matter the terrain.
FLYWEIGHT™ C320 / Ultra Light Assault Boot
0.00
| | |
| --- | --- |
| SPECIFICATIONS | DOWNLOAD SPECS PDF |
| Color | Coyote Brown |
| Height | 8" (Standard Military Height) |
| Upper | Cattlehide Leather/Nylon |
| Midsole | Polyurethane |
| Footbed | Polyurethane |
| Outsole | Exclusive VIBRAM® Incisor |
| Lining | Unlined |
| Insulation | Non-Insulated |
| Toe Protection | Soft Toe |
| Zipper | No |
| Manufacturing | Made in USA - Berry Compliant |
Share this with a Friend
<- Click to open and close this function
I have been in the Army 28 years. I suffer from plantar issues in my feet. I was told about these boots and absolutely love them. They need no break in and do not rub my feet in any way. I would highly recommend them to anyone suffering from feet issues. I purchased these at the clothing sales.
I have purchased two pairs of these in the past 5 years. They are the only pair of boots I have found that have the ankle support, the comfort, and are lightweight enough for my lifestyle. The first pair I got was from a px in Fort Leonardwood army base. They lasted about four years before the front of the boots were split at the stitching on the toes. I bought the same pair after looking it up online after the first were too worn to use. I wanted the same pair because four years of constant military wear and tear as a 12 bravo is extremely impressive. The second pair arrived and I used them in the same way and they only lasted about 8 months before splitting at the toe again and the stitching coming undone. They are the same model but one lasted significantly less time. My assumption is that the ones I bought at the military post were manufactured with more care and better materials. I am now coming back to order the same pair online again. I don't want to have to shop around because the ones I bought five years ago are perfect and if I can get another 4 years out of this pair I will be a repeat customer for life. I love everything about the boots but if I have one weak point to acknowledge about it would be the stitching in the front. Keeping it a 5 star review and can't wait to get my third pair in the mail!
This is an excellent boot that is not only lightweight but has a great sole system. Very pleased that they fit the first time.
There is a total of 25 reviews.
View all reviews